For me, setting healthy boundaries comes naturally. When I am 5 years old, my father teaches me yoga. For others, may be, it can be a struggle.
During this lock down, my day starts at 5.30am with some yoga with Sudarshan kriya and run. Watching India TV at 8am for Yoga by shri Ram Dev Maharaj, learned new techniques and reduced stress. And same I am doing after 5.30 PM after completing my work. How strong I am, but I can say that doing Yoga is a practice to make you healthy and take proper decision. I have created a boundary for myself to do the same daily. I have participated all marathon activity before lock down and going to start a new run to moon marathon from 20/06/2020 to 20/07/2020, one month runs daily.
One of the risks of not setting boundaries is that you overextend yourself, you agree to all kinds of things, personal and professional. If you are not doing, at the end of the day, the person who gets hurt by that is you. It's a really important piece of self-preservation, self-respect and self-care to be able to set healthy boundaries.
We know every information technology professional, especially CIO feels very proud of his/her job. They feel proud for building their company and customer digital first. But during the lockdown, every Information Technology person feels pressure for executing a given task as per timelines, managing complete IT setup for all locations, work from Home etc. creates lots of pressure for CIO's.

Maintaining routine is also very typical for all Information Technology people. Sitting late is normal to information technology professional for servers, applications, information security and patch, update, and we are updating our system out of office hours, late nights when the business does not hamper.

But all stress, late sitting habits, etc. and work pressure reduced by doing yoga daily or minimum 3 days in a week with combination of Yoga, Morning walk and run.

To be successful, we know success leaves clues. It is why I am so interested in the routines and habits of the most information technology professionals, especially CIO's. I have found once we implemented behaviors that have been proven to work, we always experience positive changes during our project phase.

Globally, most successful peoples do this to generate extra energy and positive attitude to build a successful career.


We can say that the first 30 to 60 minutes of the morning days, gives us the extra energy.

As I have read lots of books on Management, Leaders lifestyle and almost all leaders had a morning routine and they are doing some Yoga/Mediation etc.

The most important first step is to think about your past. What were the boundaries like when you were a child? What did your parents teach you about boundaries, good habits like playing outside games, yoga etc.
If you're struggling to get started, remember this: Anyone who reacts poorly to healthy boundary setting probably isn't someone you want in your life to begin with.
So, CIO's, do Yoga and some physical outside exercise and feels relaxed.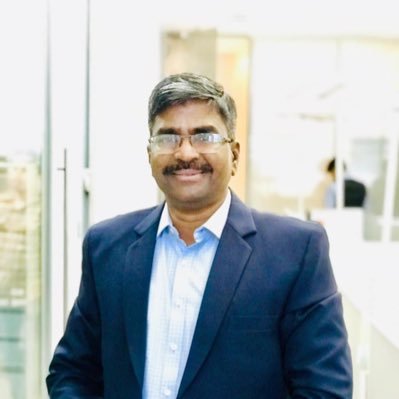 Authored By: Chitranjan Kesari, CEO, Tech 4 Logic Pvt Ltd