CIO's and CISOs who lead IT transformations and IT security across the organizations are the key drivers for bringing change across the businesses and they have a greater role to play in organization in addition to personal lives. There is a famous saying that "Healthy Mind stays in Healthy Body". Also, there is a saying in IT corridors as well: if your systems are to be safe and secure, please patch and upgrade your systems on regular basis. So here it goes : Physical Human body – "like an IT Hardware which certainly needs regular planned down-time for patching and maintenance work" – it similarly needs regular downtime in form of sound sleep and patching in form of work-out – Yoga Asana.
IT Hardware certainly requires software for running it effectively, so is human body (like a hardware) requires MIND which is the working software for driving the body. As software's are equally important component of IT landscape, so is Mind: it is the driving force for human body.
On the similar lines : we need electricity/current/power for keeping your IT systems up and running, in our case : our breath is the running current/electricity which fuels up, your body and mind, without breath, body and mind are dead and of no use, so breath plays the pivotal role in keeping us all alive.
So for CIO/CISO , IT systems are bread and butter for running their business, so is with humans : you need
to have healthy body, mind and breath for keeping you up and running and YOGA helps us bringing the harmony between all these components : Body, MIND and Breath.
YOGA in IT terms can be defined as firewall which helps protect our HUMAN SYSTEM.
Yoga as a word has a root origin from Yug –"Union" which means bringing harmony between different systems.
In technical terms Yoga has different components such as "Asanas, Pranayama and Dhayana" for taking care of each component of Human system : Asanas are for keeping physical body fit – up and running, Pranayama is for regulating the breath and maintaining the flow of energy in human body and Dhayana is for taming the mind which is the most important component of human body like IT Software.
So today's CIO and CISO are examples of perfect YOGIs which balances out all IT systems- keep them up and running, help business in bringing transformation by keeping them SECURE.
Also as a perfect YOGIs: they are all single focussed to bring harmony to their own lives and IT system landscape as well.
Hence on this occasion of international Yoga day, let all CIOs and CISO take this pledge for ensuring their physical and mental well-being by sparing 30 mins time on daily basis for themselves. It does wonders in long time.
YOGA for healthy living of CIOs and CISOs and for healthy well-being of our IT systems.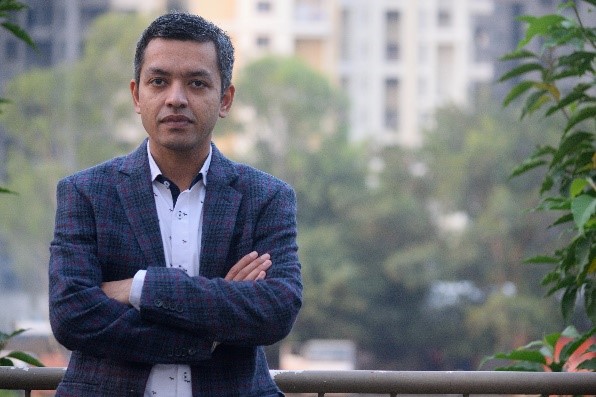 Authored By: Atul Anand, Advisory Board Member, GSDC – Global Skill Development Council
Atul is an MBA from SP Jain and have done advance program from IIMC and an active volunteer for "Art of Living" foundation and has been practicing yoga since more than a decade now. He has conducted several Yoga sessions across organizations : Toll Technology Center, Syngenta employee across Asia Pacific (more than 10 nationalities).